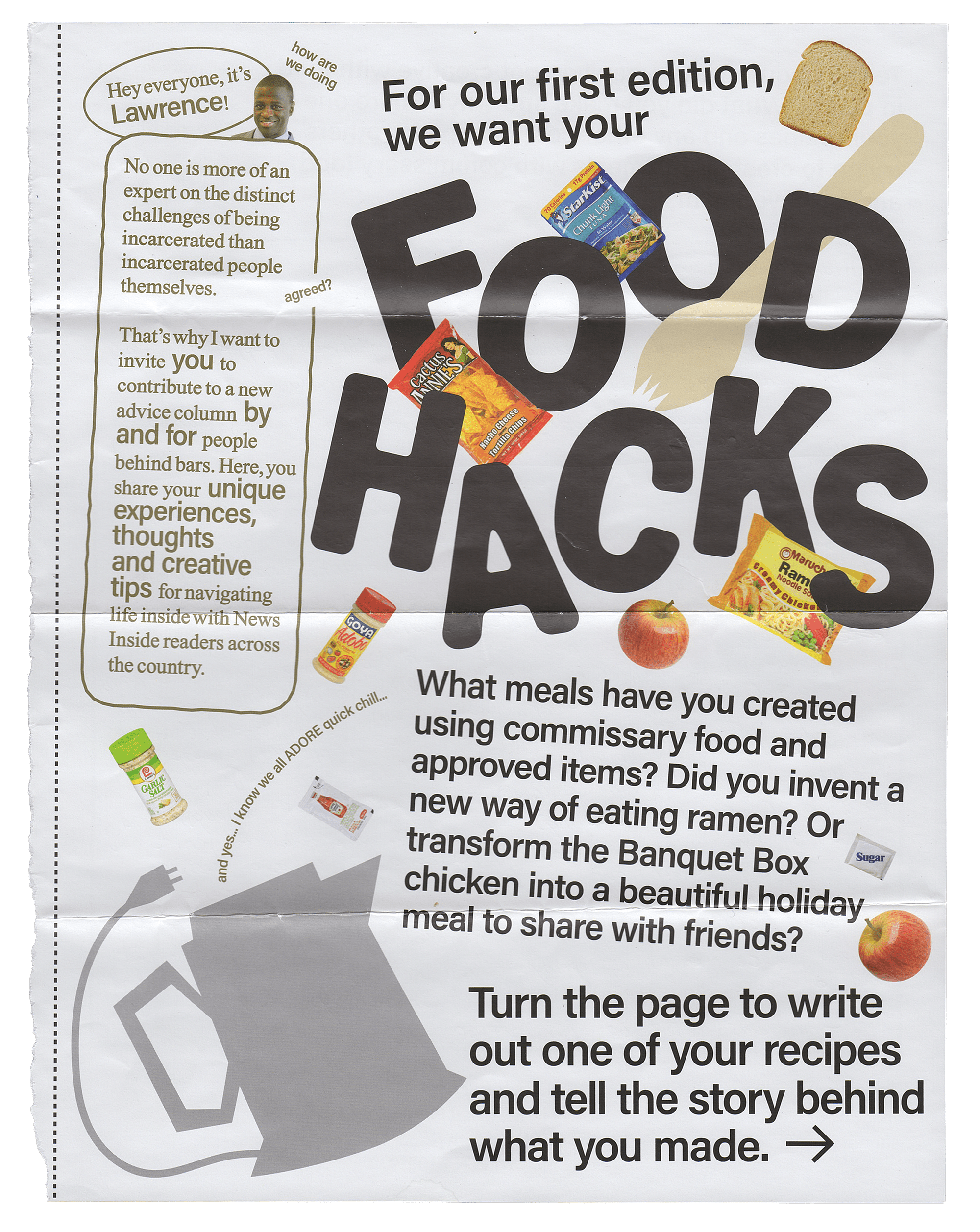 Editing and design for the first call out of "Reader to Reader", an advice column in News Inside. This issue focused on "food hacks" using commissary items.

Below is the layout of selected responses.

News Inside is a print-publication distributed to jails and prisons across the country free of charge.
©Bo-Won Keum
Last updated: April 2022